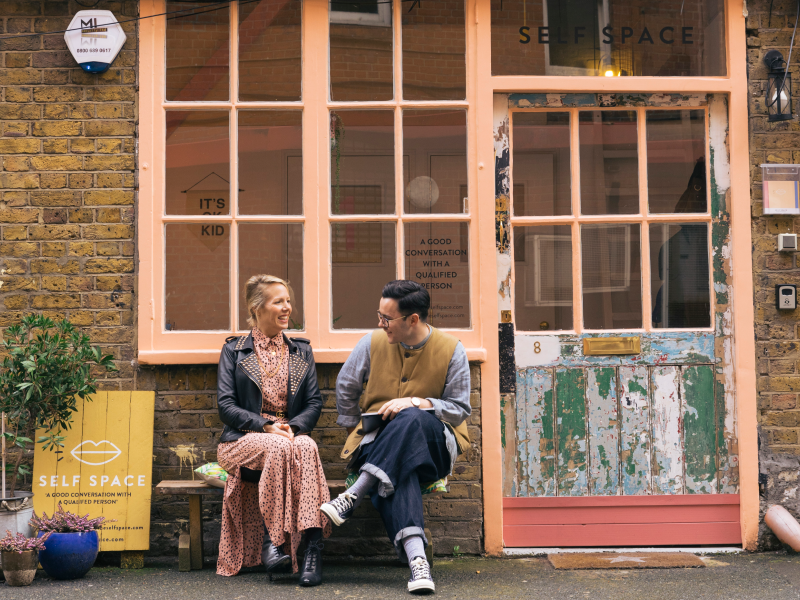 A unique retreat to help you reach your full potential (and still do you) with Self Space
'How to Grow Through what You Go Through' Retreat
Hosted by Jodie Cariss and Chance Marshall, authors and founders of Self Space.
Based on their awesomely refreshing book 'How to grow through what you go through' and the concept of everyday mental maintenance, authors Jodie and Chance will strive to not only normalize the conversation around mental health, but equip you with the tools you need for a proactive approach during this idyllic retreat on the white isle.
Touching on challenges, relationships, repeating patterns, self-regulation and emotional resilience - they'll create space to take a deep dive into what makes you: you. Freeing you up to live in a way that is closer to how you want to.
Kickstart the day enjoying our legendary, leisurely breakfast with your toes in the sand before joining a session and then relaxing by the pool or on the beach. The stunning location and incredible gastronomy the hotel is legendary for, are the perfect ingredients for you to enjoy the authentic Ibiza with purpose and meaning. You will leave feeling relaxed, nourished, and prepared to grow through whatever else you go through.
What to expect: Beach journaling, group talks, walks and bonding. Incredible food, meditation & reflection. Personal stories, therapist insights and intervention, support & challenges. Ultimately, an experience in Ibiza you will refer to often, treasure and remember fondly
Expect to walk away with: A deeper awareness of yourself; an understanding of how others receive you; a renewed sense of your past; a vision for your future; an experience of sharing yourself, the good, the challenging and the messy; a special, authentic and unique relationship with Ibiza and Nobu Ibiza bay
The 'How to Grow Through what You Go Through' Retreat will take place from Sunday 21st until Tuesday 23rd of May, 2023.
Prices start from 1.670 EUR including accomodation, daily breakfast and lunch, and 3-days of workshops and sessions.
See here the FAQ and itinerary.
For more info and reservations, please contact:
reservations-ibiza@nobuhotels.com