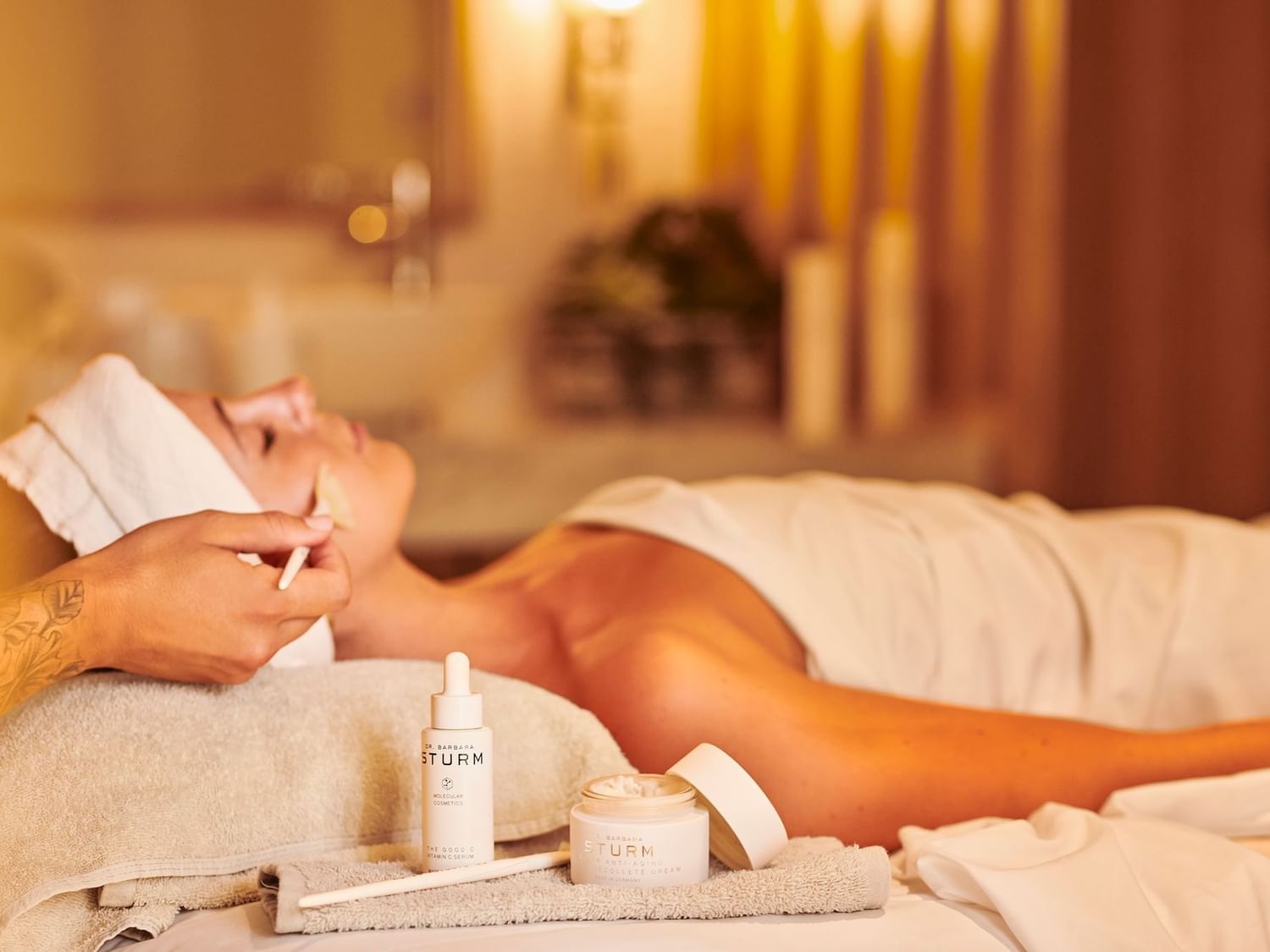 Dr. Barbara Sturm
The globally recognized aesthetics doctor and skincare brand founder, Dr. Barbara Sturm, has partenered with Nobu Hotel Ibiza Bay to develope a range of exclusive skincare products and treatments.
Known for her non-surgical anti-aging treatments and products that focus on the skin's natural healing processes, these products and treatments are specifically designed for our use and are formulated with her signature ingredients to deliver a luxurious and effective spa experience.
Dr. Barbara Sturm Facial Treatments
Signature Sturm Glow Facial
Instant Glow Facial
The Super Anti-aging Facial
Men's Facial
Dr. Barbara Sturm Full Body Treatments
Anti-aging Body Treatment (60 mins.)
Other services (additional to any massage)
Dr. Barbara Sturm revitalizing scalp massage with a warm scalp serum.
Dr. Barbara Sturm intense repair & hydration for a sun kissed face.
Click here for more details about Dr Barbara Sturm products.