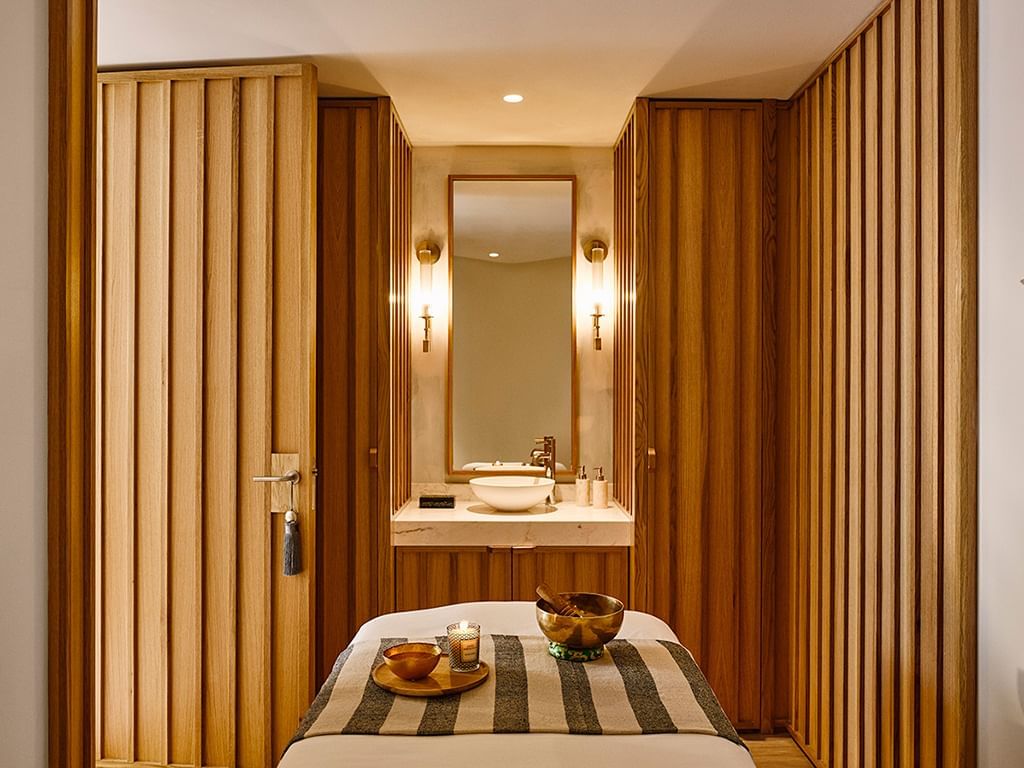 Massages & Treatments
Truly personalized journeys to help you relax, restore or target specific areas of concern. Discover the power of a healing touch from our skilled therapists and attain the quintessential body and mind balance.
Experience effective and immediate relaxation with our 60-minute Zen massage, relieving all stress-related tension.
After you unwind at the Spa, join us for a healthy and delicious, beach-side lunch. Our Chambao By the Beach menu includes our Avocado Green Salad, cucumber & wild rocket with mint mustard dressing, Grilled Calamari with Roasted Aubergine and seasonal fresh fruit.
Open daily from 10am to 8pm.