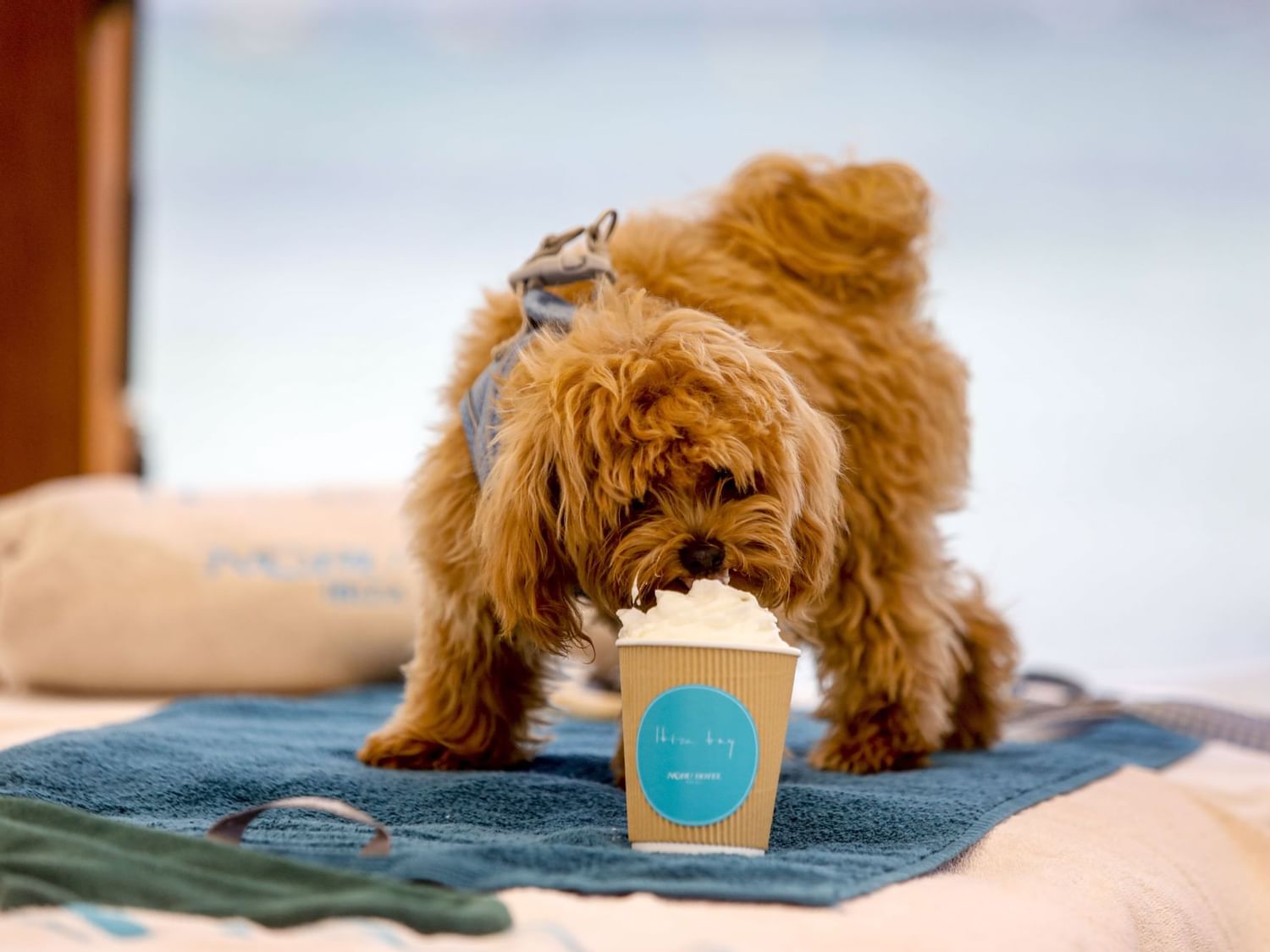 The luxury your pet deserves
Dog Spaw
Welcome to Ibiza's one and only Dog Spaw with Charlie & Co Naturals a luxury range of 100% Natural dog grooming products for our precious dogs who deserve the very best. Now your beloved pup can join you and enjoy the ultimate in luxury pampering too.
HYDRATING & RELAXING PAW MASSAGE
30 min
First a paw cleanse with Soothing Dog Shampoo followed by our signature paw massage to protect and moisturize each paw - using our 100% Natural Healing Balm with seven plant oils including Organic Shea Butter, Calendula and Carrot oil to nourish the paws. Many pups have dry and cracked paws due to walking on pavements and exposure to hot or cold weather.

AROMA CALMING MIST
15 min
Using Natural Calming Dog Fragrance infused with flower extracts and calming Chamomile and Vanilla for gorgeous, fresh-smelling pups.

FRESH AND FLUFF
30 min
Head to tail freshen up with application of shampoo spritz and wipe down, followed by a quick dry and a fragrance for in-between shampoos or for pups who do not like to bath.

SIGNATURE LUXURY FACE TO TAIL SPAW
60 min
A complete pampering beauty session including, facial, paw massage, full body fresh and finishing fragrance for a clean, soft and refreshed happy pup.
Charlie & Co Naturals products are available to purchase.