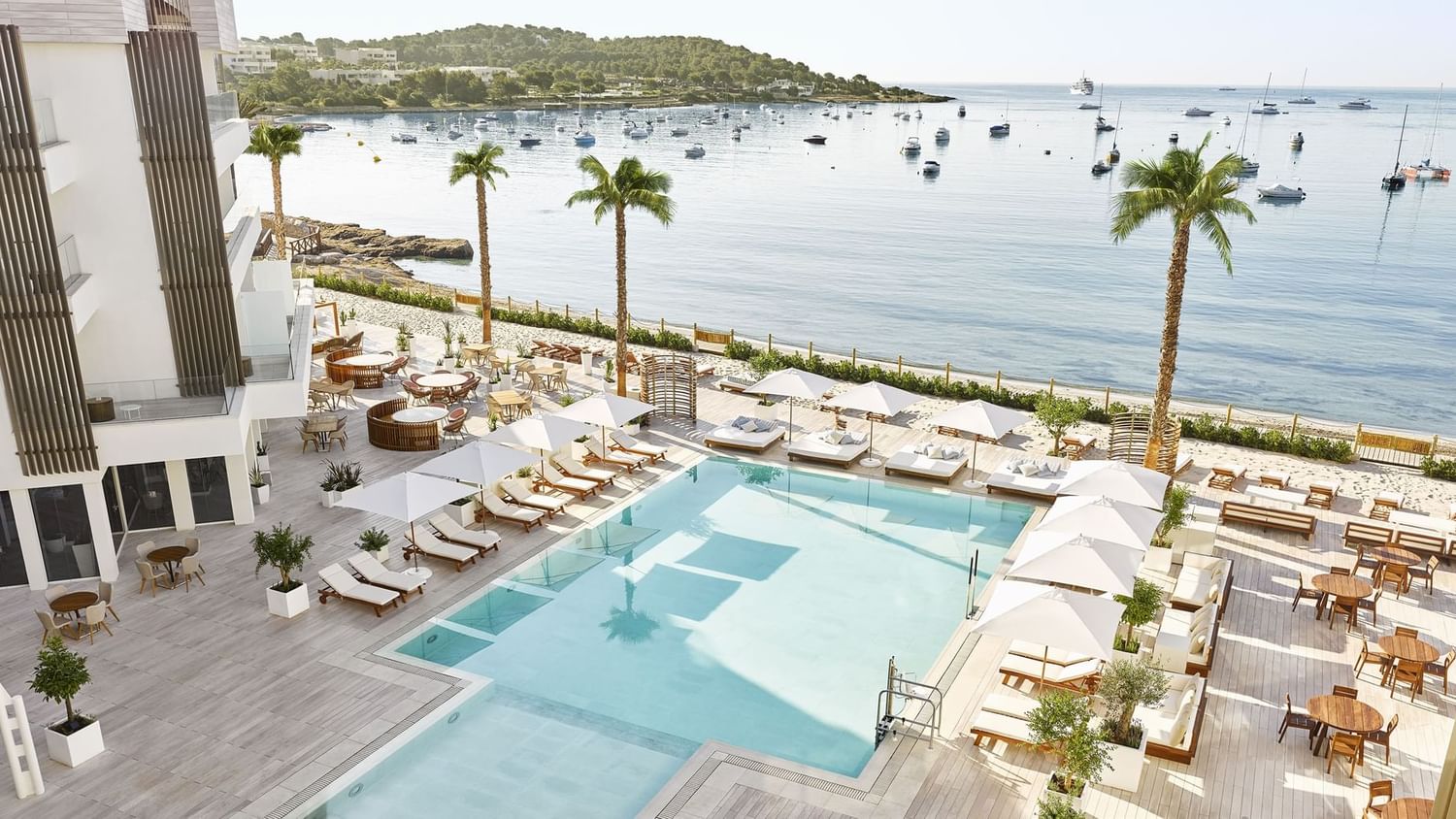 0000-00-00
Viajar includes Nobu Hotel Ibiza Bay in the "5 seaside ideal hotels for a relaxing getaway in Spain and Portugal"
La perfecta combinación entre vida mediterránea, espíritu bohemio ibicenco y lujo se ve reflejada en la arquitectura y en la decoración de cada una de las acogedoras estancias de este hotel localizado en la playa de Talamanca, muy cerca de la capital de Ibiza.
Sus dos piscinas se funden con la orilla del mar. Para seguir conectado con el Mediterráneo no hay nada como comer pisando la arena en el Beach Club Chambao. Para cenar elegimos el internacionalmente reconocido restaurante Nobu que nos traslada a Japón a través de su delicioso menú degustación Omakase.
Imposible obviar los tratamientos del spa by Six Senses, con productos y tratamientos de la doctora Barbara Sturm con los que terminar sucumbir a la relajación más absoluta. Pero atención, que si viajas con tu mascota, aquí también hay un spa para ella.
En caso de que estés deseando practicar senderismo y explorar la Ibiza más virgen y desconocida, Nobu Ibiza organiza inolvidables experiencias de aventura y bienestar junto a Hike Station.