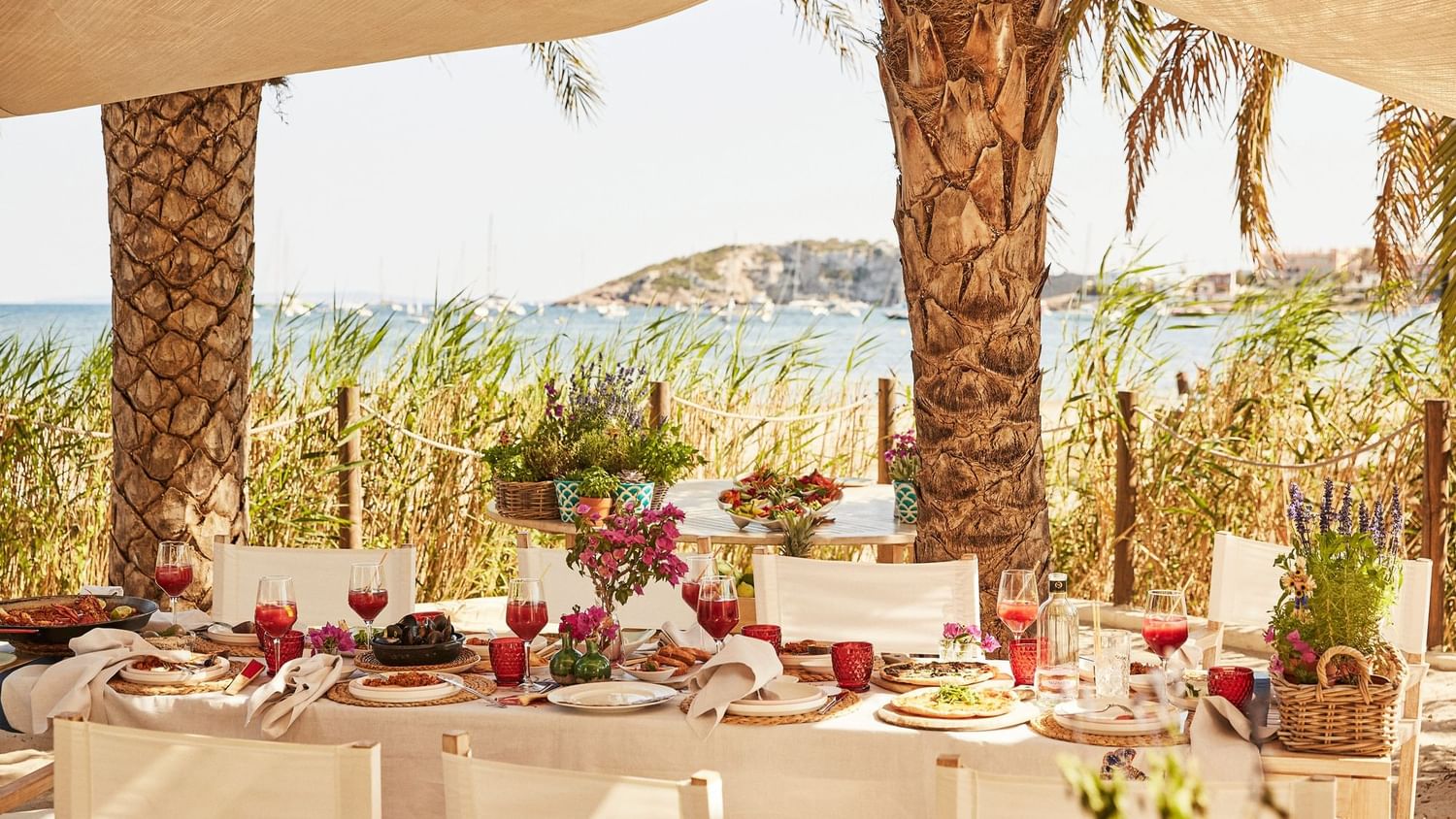 0000-00-00
Elle includes Nobu Hotel Ibiza Bay in their guide "Things To Do In Ibiza: A Guide To The Isla Blanca For Mini Breaks"
When life feels hectic and you're in search of tranquillity away from the hustle and bustle of everyday life, never forget that Nobu Hotel Ibiza Bay is but a short flight away, and is primed to welcome you with open arms to provide the ultimate rest and relaxation.
Opened in June 2017, the hotel has become the five-star hotel destination on the island, with its 152 designer rooms (90 of which are suites), theth Ibiza Bay Spa by Six Senses, John Frieda hair salon, three restaurants, a gym, and two swimming pools (one adults only, the other for families).

On arrival at Nobu Hotel Ibiza Bay, you choose to stay your way, whether it's days lounging by the pool and nights partying until dawn at world-renowned nightclubs Pacha and Ushuaia, or morning runs along the seafront, lunchtimes spent eating fresh seafood at 'The Fish Shack' located on the cliffs of Talamanca (just a 10-minute walk from the hotel), and evenings at the rooftop balcony watching the sun set with a cocktail in hand. The best thing about the hotel is that there are no rules.
Food lovers will be delighted by the delectable choices on offer, too. Mornings begin with breakfast at the sand-carpeted Chambao By the Beach, where guests are treated to a menu consisting of everything, from Donburi Eggs to Traditional USA pancakes, as well as a buffet-style offering of pastries, cakes, fresh fruit, and more. You can choose to tuck into some Nobu sushi on your sun lounger, as you soak up the rays, or dine again at Chambao By the Beach for lunch, and try their flavoured salt-crusted catch of the day, octopus, and Albariño mussels. Of course, the majority of foodies come to the hotel for the evening restaurant, Nobu. Start with Japanese cocktails at the bar (we suggest trying the Japanese Margarita and Jalapeño Ginger martini), before sitting down to an evening of omakase (meaning I'll leave it up to you' in Japanese), and tickle the tastbuds with a seven-course menu of delicious Japanese cuisine.
With the wellbeing of guests always in mind, in October 2023, the hotel is partnering again with on-demand mental health experts, Self Space, to host its very own person growth retreat, Grow Through What You Go Through. Beginning on October 15, the retreat will be hosted with the help of therapist Jodie Cariss, who will help guests explore common 21st Century issues, from burnout to stress.–What are you waiting for?
Rates at Nobu Hotel Ibiza Bay start at 680euros per night based on two people sharing a Deluxe Room, including breakfast.