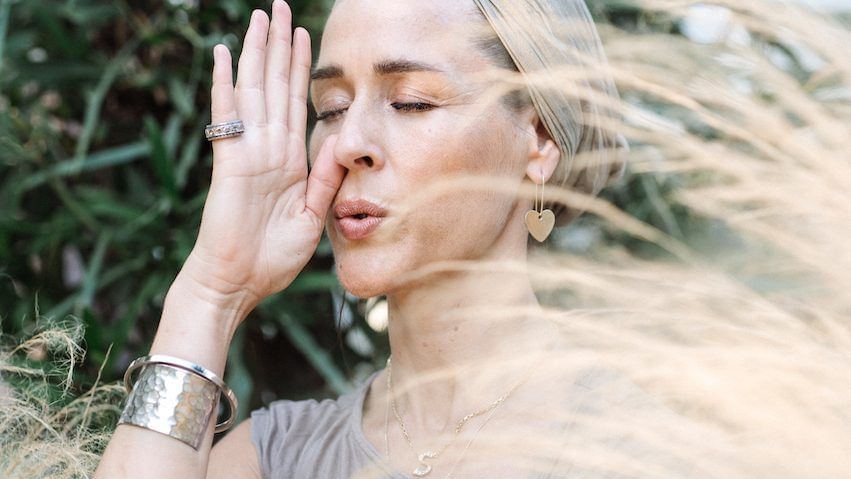 0000-00-00
Wellness with Sandra Voz
Sandra Voz is a lifestyle change coach, kundalini yoga, meditation and breathwork teacher. After suffering from burn out, Sandra worked on attaining a more balanced way of life. Re-connecting to her body through yoga and meditation played a crucial part in finding her way back to an authentic way of living. Sandra joins us throughout the summer as a visiting practitioner.
What inspired you to start your own wellness journey?
I come from a background in Law and had three companies. I was always on, a high achiever, always in action – like a Duracell bunny! This led to complete burn out, so for me it was a necessity. I started yoga because, on a physical level, I felt like I couldn't breathe properly, I couldn't reach the bottom of my breath. At first I didn't get it all – I was the kind of person who skipped shavasana! However through yoga, which is really just the preparation for meditation, I noticed how breathing meant my brain could finally have a break. For me doing just a one hour class wasn't enough and soon I wanted to do more and started to really learn to meditate.
How do you stay motivated on your wellness journey?
For me it was something I needed to do, I had to start to reconnect my body and mind. I had teachers that I really respected and that were in the position where I wanted to be. It was like they had a key and with them I could achieve that too. Now my meditation is like my coffee in the morning and flows into all parts of my life. It is what keeps me calm and collected even when things are chaotic around me or my schedule is packed with clients.
How can meditation, yoga and breathwork spark change in other parts of our lives?
When the body and mind are disconnected, it can create an emptiness, like you're living outside in, not inside out. Your brain may be the pilot but it needs its co-pilot of the body and heart to truly find peace of mind.
We don't all need to move to Ibiza, it's about having healthy routines, creating a steady anchor in your life. For me, meditation is a lifestyle, a moment when I can connect, a serenade to my heart. I usually sit down and just find that moment to connect. Often times my dogs and even the neighbors cat come by to sit with me, I think they feel the good vibe meditation creates. You don't have to spend hours, meditation doesn't have to be difficult, 3 minutes a day with a good breathing technique can make an amazing difference – and you can do it anywhere; centre yourself in the car or take a few breaths before an important meeting to perform better.
Enjoy the small things, that can sound a bit of a cliché but you'll find there is a deep joy that arises from true connection. It doesn't cost anything and it can't be taken away from you. And remember; the most important meeting you'll ever have is the meeting with yourself.