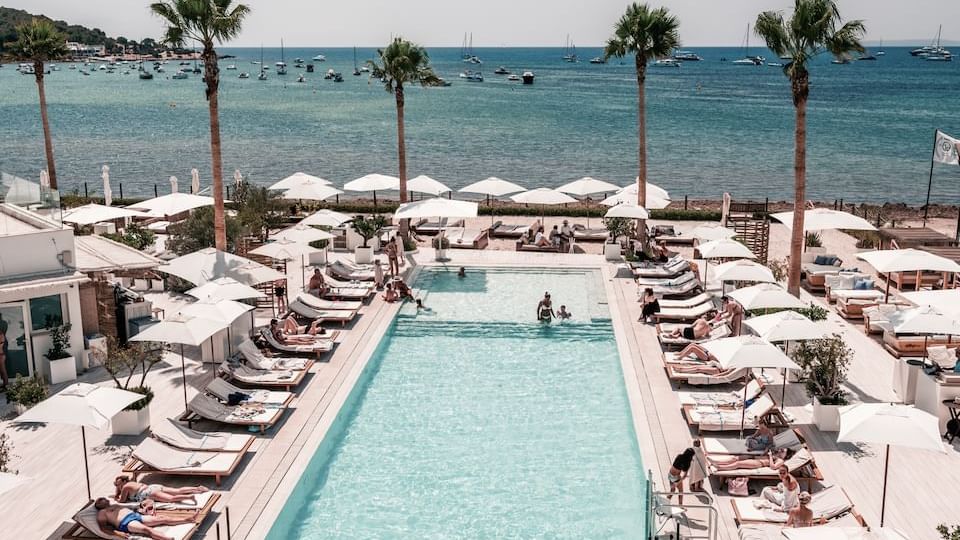 0000-00-00
Stuart Cantor x Nobu Ibiza Bay
International photographer Stuart Cantor brings his 'Balearic Bliss' series to Nobu Ibiza Bay for his first ever exhibition.
Stuart Cantor is an international photographer from Australia known for capturing 'the sweet life' in his large-scale fine art prints. He can be found most summers taking photos along the Mediterranean, capturing the soft light and old-world glamour of Europe's iconic hotels and beach clubs that have enchanted generations of movie stars, royalty, and anyone else lucky enough to visit. Stuart aims to create an emotional connection with the viewer, whether it be remembering a fantastic holiday or indulging in pure escapism.
This summer at Nobu Hotel Ibiza Bay we're delighted to have Stuart's first exhibition of his Balearic Bliss series which takes you from the arty enclave of Deia in Mallorca to chilled out Formentera and across to our White Isle of Ibiza. "Balearic Bliss" transports you into another world, one of lazy pool days, diving off rocks into crystal waters and sundowners at the end of the day. His prints capture the best of the islands' beach clubs and he throws in a luxe hotel - Nobu Hotel Ibiza Bay - for good measure.
There are 16 works in total on display throughout Nobu Hotel Ibiza Bay and available for purchase at our El Almacen boutique.
"I wanted this series to capture the magical natural beauty and energy that has drawn people here for decades."