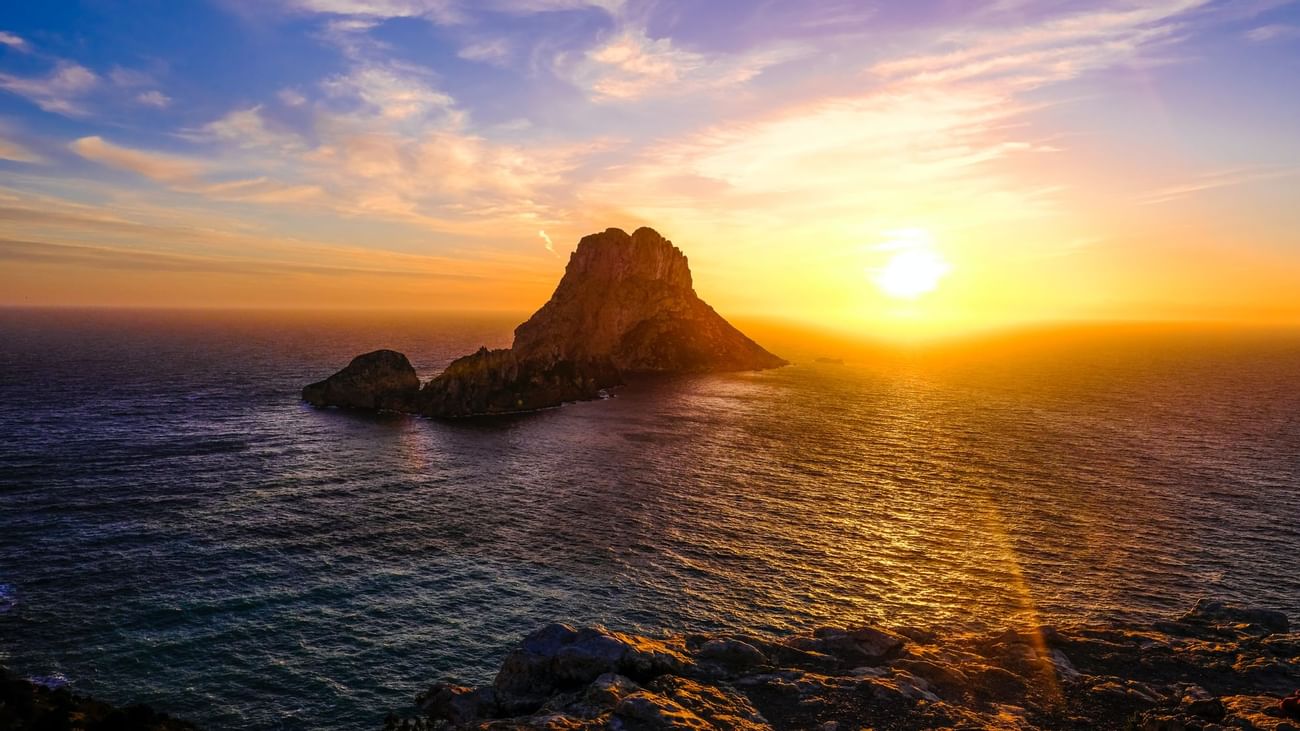 0000-00-00
Beyond Experiences: Sunset Meditation at Es Vedrà
Sandra Voz from Balanced People left corporate burnout behind to discover a new, more balanced way of living that she now shares with her students and clients in Ibiza and around the world. Harnessing the mystical power of the White Isle, Sandra tells us why Ibiza is such a unique place to reconnect body and mind. 
Tell us about your experience
The Sunset Meditation Experience is truly an experience that goes beyond, showing Ibiza at its best through its unique natural environment. Before reaching Es Vedrà, you have to put in some work by hiking up to this beautiful, dramatic setting. After reaching Es Vedrà at sunset it's time to let go, to lie down and stimulate your senses, let the sounds wash over you and connect to your breath, letting go of that constant mind chatter. We guide you through a meditation and crystal bowl sound bath as you feel the unexplainable energy of this unique spot.
Why Ibiza?
I have a background in law, had three companies, I was a do-er, a high achiever, always on – which led to complete burn out. My stress and anxiety were sky high, and my mind and body were totally disconnected. We were living in LA at the time and wanted to keep that 'sky is the limit' thinking but be in Europe. A friend suggested Ibiza. We were skeptical at first but found that they were completely right – it's a place full of open minded, interesting, creative people and has an LA vibe on a unique mini scale. Not to mention the natural landscape is just incredible.
Why is Es Vedrà such a powerful place? How does it feel to be there during a sunset?
That's like describing the indescribable! Apart from the magnificent views, Es Vedrà has a powerful magnetic field, as does the moon and the tides, so at sunset this is amplified and as magnetic beings ourselves, we react to this energy. Personally, I've always felt I can meditate better at Es Vedrà, it helps me feel more connected to body and mind and the surrounding nature and so I think it's a setting that can help people who find meditation difficult. The community feel at the rock is also fantastic. People gather there for the same reason – to feel the energy, be surrounded by nature and feel that almost 'sweet hypnosis' that comes from meditating in such a place.