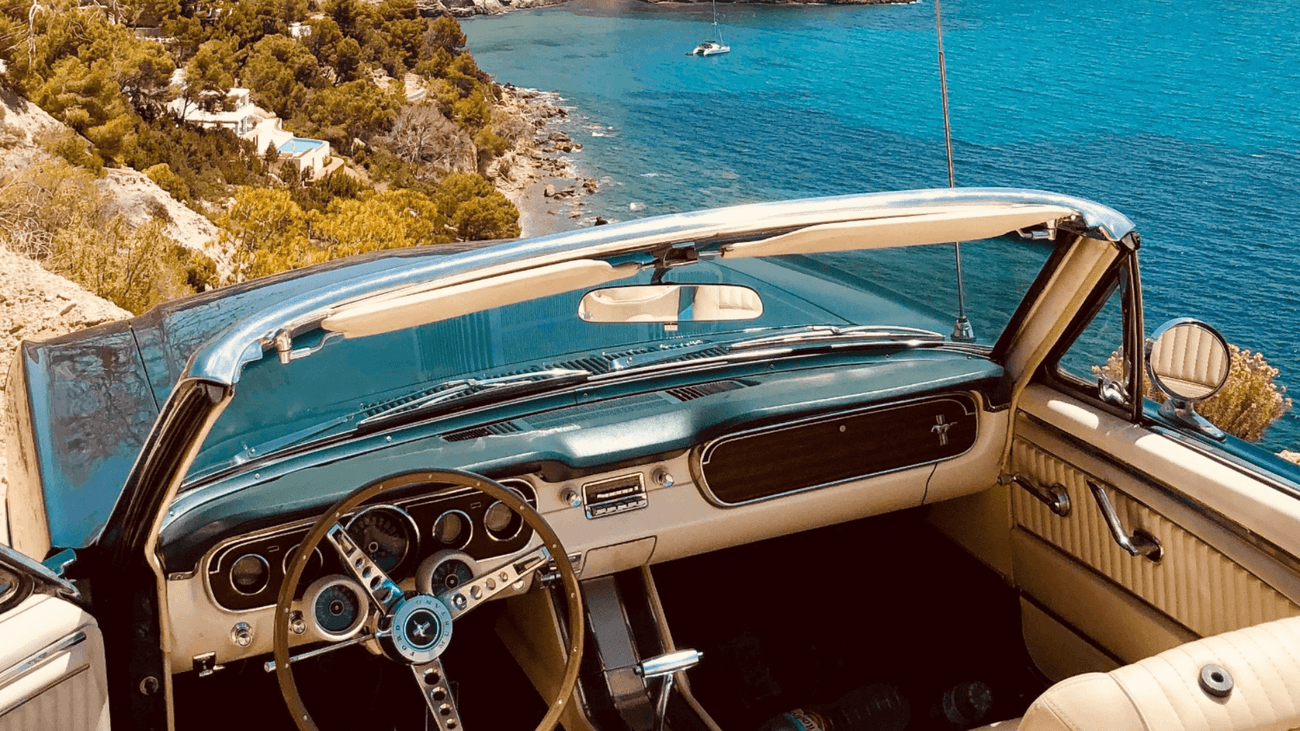 0000-00-00
Beyond Experiences: Mustang Adventures
Channel your inner Thelma and Louise and hire a Mustang to explore hidden spots on the White Isle. Caroline Lilliehook, owner of Mustang Adventures lets us in on her favourite secret corners of Ibiza.
Tell us a little about your Mustang experience
We have a fleet of classic convertible Mustangs that are so fun to drive and a great way to see the island. You can either head out solo on a self-drive adventure or we can take you on a guided tour where we show you the best of Ibiza, from hip beach hangouts and secluded coves to picturesque villages, vineyards and the best spots to catch the sunset.
Where would you take someone who has never been to Ibiza before?
There is so much to see and do! If someone had never been to Ibiza before I would take them to discover the quieter north coast of the island. We'd stop at the tiny chiringuito on the secluded Cala Mastella – the best place for the freshest fish then continue our journey stopping at the hidden beaches along the coast like Cala Xarraca. Then we'd head inland to the picturesque villages of the north west like Santa Agnès and then go south through Ibiza's stunning landscape to Cala Escondida for sundowner drinks at golden hour.