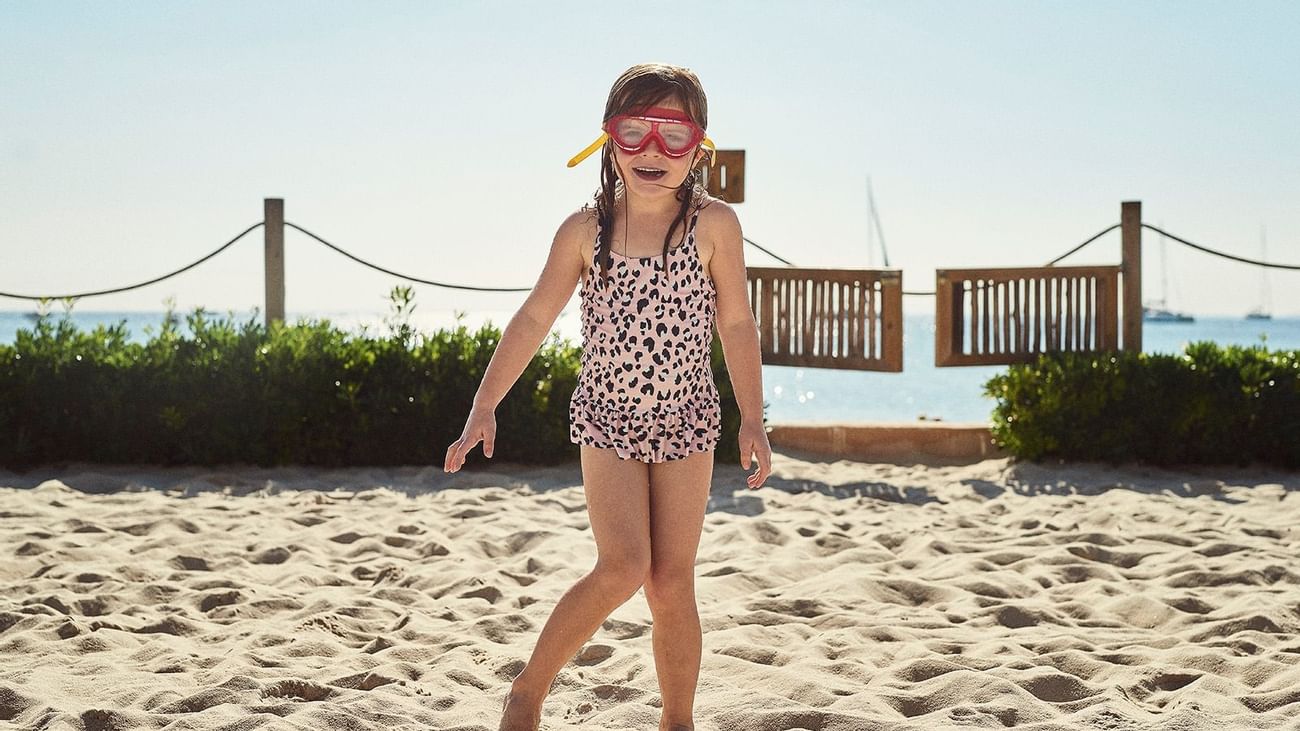 0000-00-00
Beyond Experiences: Meet the Sea
When was the first time you swam in the sea or saw what life is like under the waves? Gregorio Cañellas Villaret from Meet the Sea is our guide in chief for all our little ones to discover what lies beneath the sea and how important marine life is to our planet.
Tell us about the Meet the Sea Experience
Meet the Sea is a voyage of discovery conceived for the whole family or for children on their own via the Kids Club. During three hours or more if the client wishes, we get up close with the sea and learn about sea urchins, Posidonia, ornate wrasses, sea tomatoes, sea cucumbers and many other species. We do this by swimming and snorkelling in beautiful coves during our guided bespoke tour. We have also added a state-of-the-art element of technology with our subaquatic drone that delights children and young adults. The result is an experience that combines bathing in the beauty of our stunning and unspoilt coast with a valuable learning experience of marine life. Our team provides a professional, safe and passionate experience at sea.
What does Ibiza mean to you?
Ibiza is my birthplace. It is where I learned about the importance of interaction with nature and the sea to complete ourselves as individuals. With Meet the Sea I have always aimed to regain our inner connection with beauty and learning. I believe that moments spent by the sea as a family in a well designed experience bring us closer together, create unforgettable memories and fill us with a sense of wellbeing. The Ibiza coast has always meant for me joy, fun, beauty and an unparalleled classroom. This is what we try to convey in every Meet the Sea boat trip.
Why is it so important we teach children about life beneath the Sea?
The personal growth for children and families during our experience is phenomenal: we learn, whilst having fun, to lose the apprehension kids and adults might feel towards the sea. We also take the time to reconnect with the sea and take away the stress derived from the active, successful and demanding lifestyle of our Nobu clients. For children in particular, Meet the Sea offers them the opportunity to gain in self-confidence and to put aside phones and tablets and experience the joys of nature. I am constantly humbled by the words of appreciation and gratitude from parents and the smiles in children's faces after our time together.
My generation has betrayed and impoverished the legacy of nature for our children, particularly where the ocean is concerned. It is our foremost mission to rectify our attitude as individuals towards the sea to inspire children so that they may enjoy all its wonders. With our cooperation with Nobu we reach the children that will in many cases be our future leaders and decision makers and we feel privileged to plant the seed of curiosity in their minds.