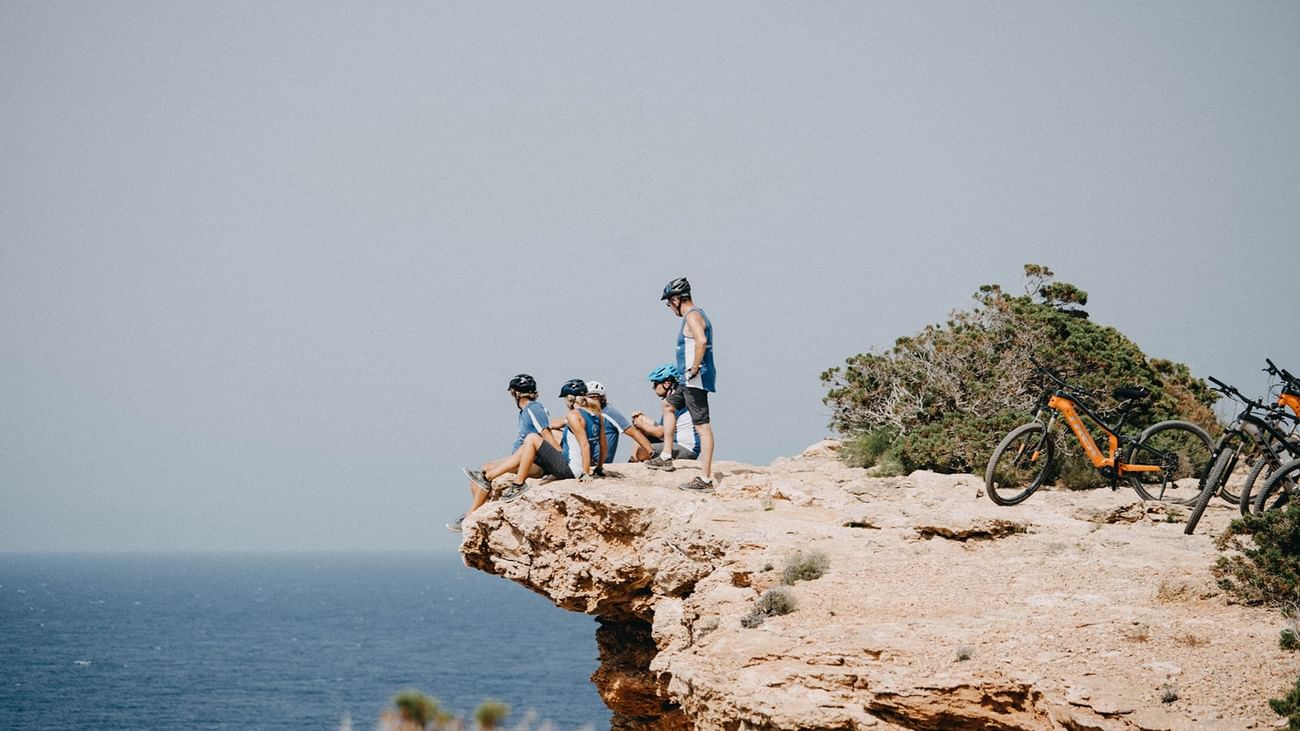 0000-00-00
Beyond Experiences: E-Biking, Kayaking and a Tapas Tour with Walking Ibiza
From knowing where they serve the best bullit de peix to hidden corners accessible by bike and watching the sun rise out of the Mediterranean, Toby has done it all in the years of running Walking Ibiza.  Here he gives us a couple of top tips for an Ibiza trip to remember.
What is your favourite iconic Ibizan dish?
It's got to be sobrasada, for me that's everything Ibiza all wrapped up in one bite!
What's the best part of discovering the Ibiza coastline by kayak?
The island looks totally different from the sea, so it's possible to find the secret bays, the hidden places which is only possible by kayak
What's your favourite spot in Ibiza you can only reach by ebike?
It's got to be up around the North of the island, there are so many cool ancient roads to explore, the eBIKE is the modern transport but we are going down lanes were people walks and then horse and carts took over, just amazing to think about all the people who has passed the same route before....