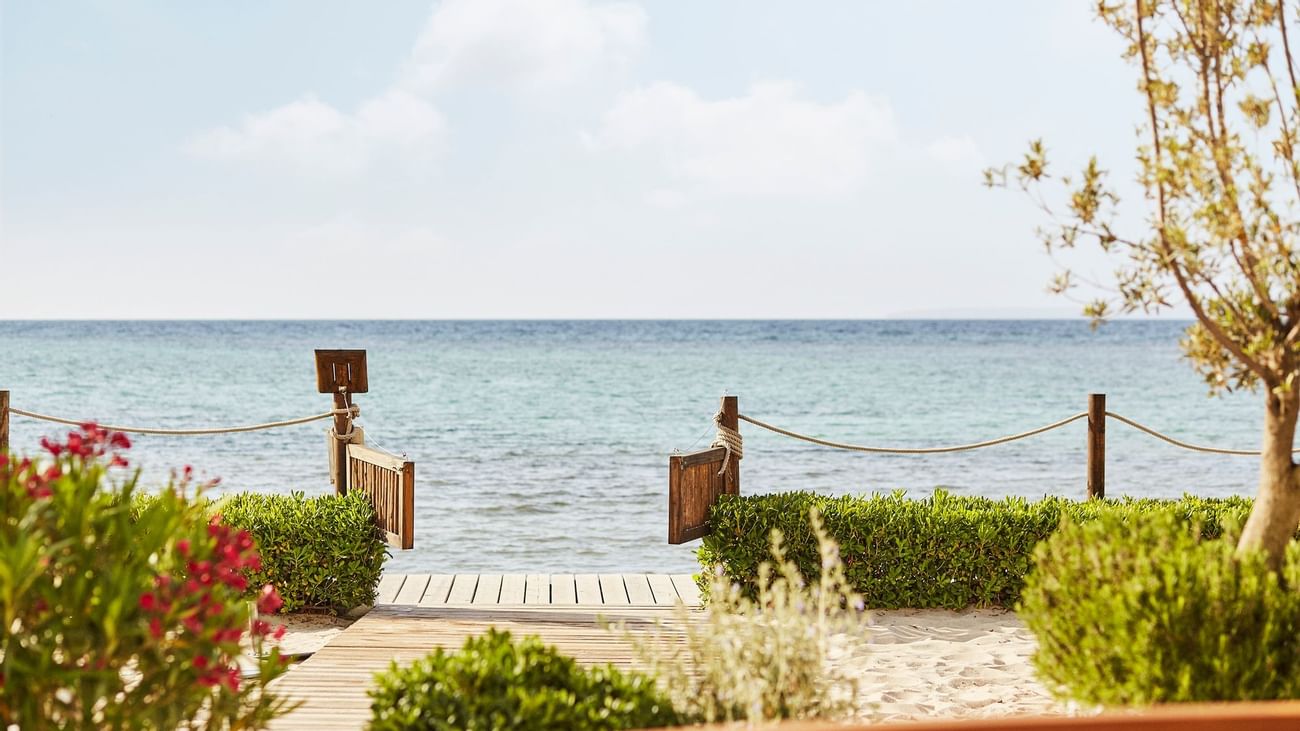 0000-00-00
Best Beaches in Ibiza
There are over 80 beaches dotted along Ibiza's coastline, which means there's no end of choice when it comes to picking a sun spot for the day. From the tiny, shingle coves to long stretches of fine golden sand and the breath-taking, Caribbean-esque coves in between – there's a beach every mood.
Whether you're a newcomer to Ibiza, a regular visitor looking for a new hangout or a local in search of inspiration for this weekend, these insider tips are just the beginning – our recommendation is that you pick one and use it as a starting point for your own beach-inspired Ibiza adventure.
For unbridled foodie satisfaction – let's face it, there's not much better than a long beach lunch in Ibiza – head to Es Cavallet on Ibiza's rugged south coast, home to golden sand, and gentle wave. There you'll find El Chiringuito, famed for its chic and laid-back beachside vibe, mouth-watering menu and jet-setting crowd. Those closer to the north should make a beeline for Cala Nova, where white sand is met by crystal clear water and the cuisine is prized as much as sunshine. Atzaró Beach is a much-loved pitstop, while the trademark kaleidoscope parasols at Aiyanna Ibiza provide the perfect respite for savouring its health-inspired offerings.
Got kids in tow? Then you're in luck – so many of Ibiza's beautiful beaches boast safe, shallow and clear water that it's easy to pitch up for the day and let them run free. A charming resort on Ibiza's east coast that's had quite the revival of late, Cala Llonga is the perfect spot for fun-packed days with little ones. The sparkling waters are safe and shallow, allowing kids endless hours of splashing around in the gentle waters, and as a bonus the beach is surrounded by family-friendly restaurants.
If you're a fan of sunset swimming, get off the beaten track, grab your snorkel, and head towards the north-west of the island, where Punta Galera presents an outcrop of terracotta-hued flat rocks that just out of the cliff face and down into the turquoise waters. A little further up north is Benirras, a beautiful bohemian beach, where, on Sundays, bongo drumming draws a huge crowd. Speaking of crowds – if it's a party you seek, all roads lead to Cala Jondal on the south coast, home to Blue Marlin, Tropicana and a host of other beach restaurants.
Back home at Nobu Hotel Ibiza Bay, Talamanca is right on your doorstep, with its crystal clear, shallow water, long promenade ideal for jogging or walking, watersports, restaurants, bars and buzzing social atmosphere. It's ideal for those days when you want a beach day but you're not inclined to pack up the car (or call the driver!) and travel. All you have to do is step outside our wooden gates…